U.S. to Restrict Military and Financial Assistance to Uganda over Anti-Gay Legislation
On Thursday, senior Obama administration officials announced that the United States will take a series of actions against the government of Uganda in response to its enactment of the "Anti-Homosexuality Act" passed earlier this year. The new Ugandan law strengthens criminal punishments for homosexuality, such as allowing life imprisonment for "acts of aggravated homosexuality." Since the law's implementation, human rights groups have reported a surge in abuse against lesbian, gay, bisexual and transgender persons, including assaults, evictions and arrests of at least 17 individuals on charges of consensual same-sex conduct since the bill's ratification.
The Obama administration officials stated that the Ugandan legislation "calls into question the government of Uganda's commitment to protecting the human rights of all its people," and that U.S. measures against Kampala will directly target individuals responsible for the implementation of the law. The proposed measures include restricting visas for Ugandan individuals involved in committing human rights violations against LGBT individuals, withdrawing support for Ugandan community police forces, reallocating funding from public health programming to other countries, and cancelling a U.S. Africa Command-sponsored military aviation exercise with Uganda. In response to these actions, a Ugandan government spokesperson stated that Uganda would not "be blackmailed by anybody on a decision it [has taken] in its interests, even if it involves threats to cut off all financial assistance."
In recent months, several key international donors have also withheld funding to Uganda, including the World Bank, which postponed a $90 million loan because of the law.
South African President Zuma Pledges to Tackle Economic Woes in State of the Nation Address
On Tuesday, South African President Jacob Zuma addressed the nation for the first time since his reelection, following his party's victory on the May 7. This speech also constituted his first public appearance since his hospitalization earlier this month due to exhaustion. In his address, Zuma pledged to "embark on various measures and interventions to jump-start the economy," specifically aiming to boost growth to 5 percent in the next five years and reduce the jobless rate from 25 percent to 14 percent by 2020. His statements address months of poor economic performance by South Africa, characterized by a the longest, costliest strike that the country has ever faced, which has crippled its top platinum producers, a credit downgrading by Standard & Poor's and Fitch ratings services, rolling blackouts due to power shortages and fears of a looming recession. In response to his speech, analysts and opposition members argued that the president failed to outline a concrete agenda for tackling these issues and that "sustainable solutions to the fundamental problems facing the country… remain elusive."
D.C.-Based Events Preview Upcoming U.S.-Africa Leaders Summit
With only six weeks left until the U.S.-Africa Leaders Summit (August 5-6, 2014), conversations surrounding the inaugural event are already well underway in Washington, D.C. Last week the National Endowment for Democracy and U.S. Department of State co-hosted a discussion between the Obama administration's leading Africa experts—including Linda Thomas-Greenfield, assistant secretary of state for Africa; Gayle Smith, senior director for development and democracy in the White House National Security Council; Grant T. Harris, senior director for African affairs in the White House National Security Council; and Earl Gast, assistant administrator at USAID's Bureau for Africa—and D.C.-based African advocacy organizations, setting the scene for some of the key themes of the upcoming forum. Furthermore, on June 18-20 of this week, Amnesty International USA, Freedom House, Front Line Defenders, Open Society Foundations, and the Robert F. Kennedy Center for Justice and Human Rights held the U.S.-Africa Civil Society Forum, which convened leaders from U.S. and African civil society to propose recommendations on issues regarding governance and human rights to the U.S. government and African heads of state.
As the summit draws closer, a number of questions remain about its structure, invitation list and overall agenda. For more insight on these issues and other aspects of the upcoming forum, as well as how the U.S. summit is shaping up compared to similar ones by China, Japan and the European Union, please see the latest Africa in Focus blog: The U.S.-Africa Leaders Summit: Building a Strategy Together with Africa.
Author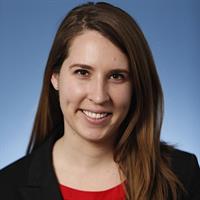 Research Analyst and Project Coordinator -
Africa Growth Initiative