Closing the digital and economic divides in rural America
Photography by Mark Williams Hoelscher
Located two-and-a-half hours southwest of Washington, D.C., on Virginia's Valley Pike, the city of Staunton, Virginia, was founded in 1747. In 1856, the future twentieth-eighth president, Woodrow Wilson, was born there. During the Civil War, the town was a vibrant transportation hub in the Shenandoah Valley and back then, residents overwhelmingly fought for the Confederacy. In 1902, Staunton became an independent city from its surrounding county and home to many people seeking refuge. Freed blacks were one such group who migrated to the area in search of higher wages, due to the city's positioning as a transit hub.
Today, Staunton sits at the crossroads of two interstates, 81 and 64, which carry traffic north and south through the center of the valley and east across the Piedmont to Virginia's state capitol, Richmond. With a 2017 population of nearly 25,000, Staunton is the first stop on my 10-city tour to investigate the effects of being digitally invisible in a highly connected, global society. This photo essay confirms that rural areas like Staunton are in critical need of high-speed broadband networks for economic and talent development, especially as access to technology has become the lever to avert the expected outcomes of poverty and social isolation, at least for vulnerable populations.
America has a rural broadband problem
"Here in Staunton, you realize that you're going to be here a long time. You need some way to keep up with the world and that's through the internet," Don Mulgrave said to me. He was born in the city and recently moved back after a short stay in California. While Don has a smartphone, an estimated 55 million people lack access to a broadband connection in the United States. Fourteen million of them live in rural areas. The Federal Communications Commission (FCC), which oversees the deployment of broadband nationwide, reports that it would cost $40 billion to bring broadband access to 98 percent of the country. Expanding broadband access to rural areas would be even more expensive, given the vast topography and far proximity from telecommunications facilities.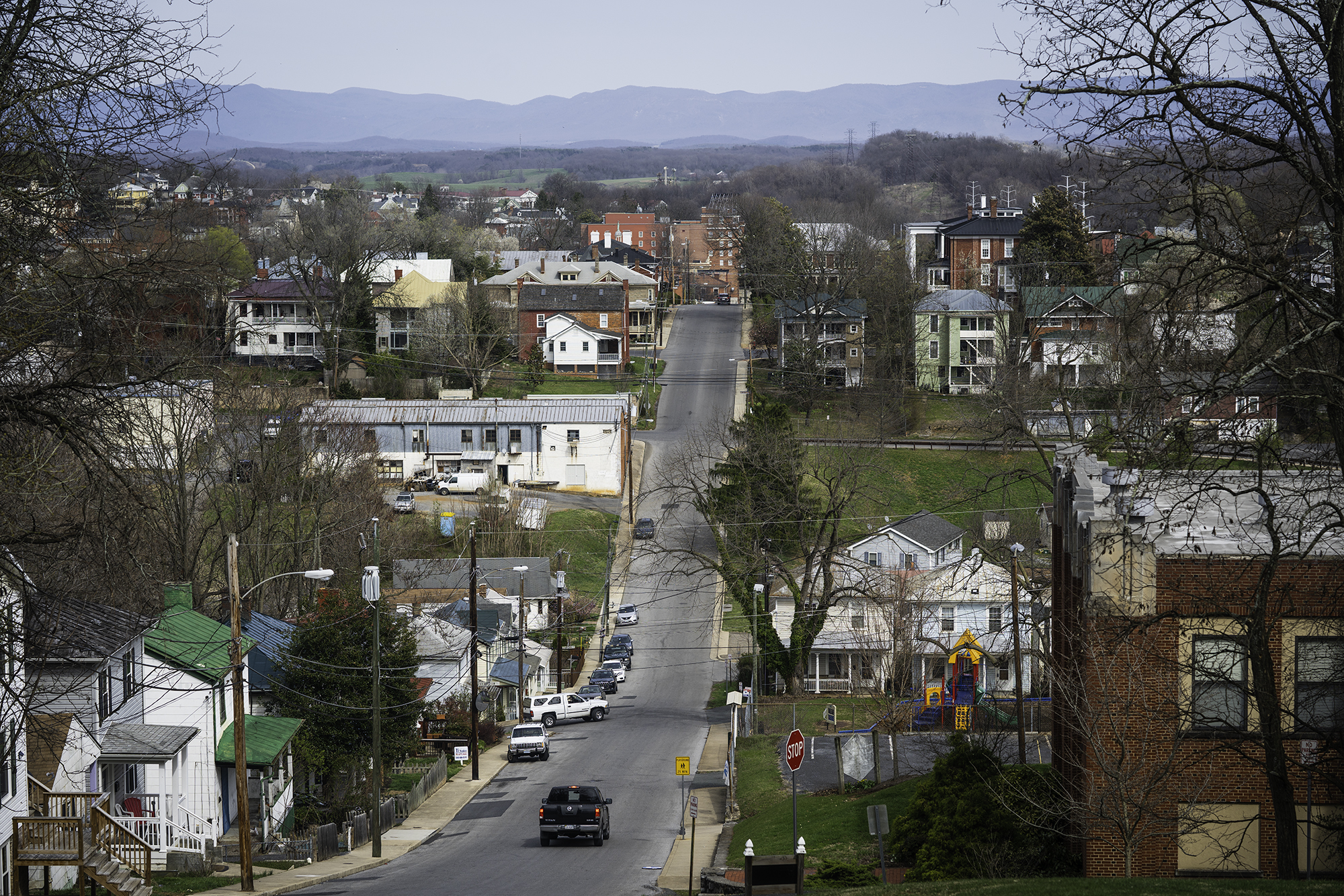 Digital exclusion comes with costs. Rural residents are at risk of being marginalized in an information-rich economy where digital transactions and commercial sharing services are becoming more relevant. Already facing diminished life chances, people with lower incomes, people of color, the elderly, and foreign-born migrants in rural areas run the risk of being on the wrong side of the digital divide that further exacerbates their economic, social, and political marginalization.
While Congress has recently called for increased funding earmarked for rural broadband infrastructure, Staunton businesses, entrepreneurs, and residents must work with what they have now. It's expensive to bring high-speed broadband networks to rural America and the private sector has not been fully incentivized to accelerate deployment, especially in areas where the return on investment is not as obvious.
This is where the personal stories of Staunton residents reveal the real costs of not being online.
Small businesses recognize the need for more broadband
With her artistic tattoos and bright eyes under wide-rimmed glasses, Staunton resident Chris Cain is a bit more optimistic about why rural areas need faster and more resilient high-speed broadband networks. She founded the Staunton Innovation Hub (iHub), a new co-working space for small businesses and entrepreneurs that is currently under construction. A former resident of Richmond and a graduate of Virginia Commonwealth University, she has spent her career helping low-income women become successful entrepreneurs. "Broadband is the critical link for this space and city to be successful," Cain told me. "More people will come to this community if we had better access to high-speed broadband."
The iHub will share its space with Mary Baldwin University's Master of Business Administration program. Founded in 1842, Mary Baldwin is a private, local liberal arts college that is known for two famous alumnae: actress Tallulah Bankhead, and social activist Anna Jarvis, who founded Mother's Day. The iHub will also share space with two other organizations: The Staunton Creative Community Fund and the LGBT Technology Partnership and Institute. LGBT Tech's mission is to bridge the technology gap for lesbian, gay, bisexual, transgender, and queer youth, and to provide social services to LGBTQ youth and adults who are homeless or have become estranged from their families after coming out.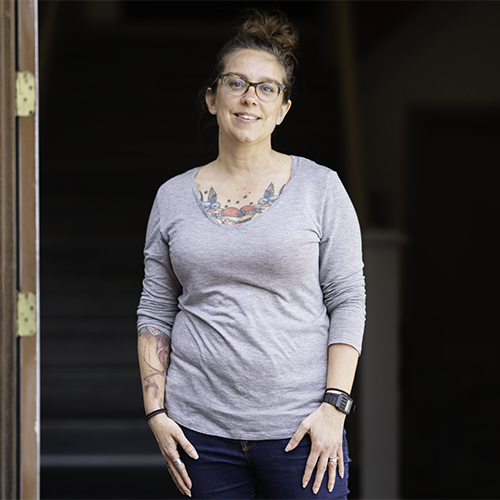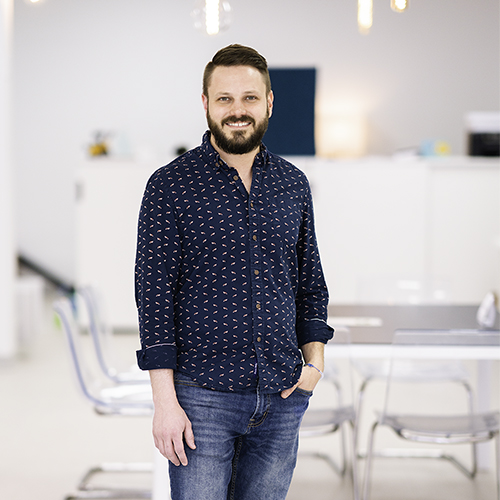 Chris Wood, who is the co-founder of LGBT Tech, reflected on why he chose Staunton as the headquarters for his organization. "Having access to technology gives LGBTQ youth and adults the ability to fend for themselves when it comes to finding social services, like housing and food," said Wood, who commutes each week to Washington, D.C. to advocate on behalf of his constituents. "It's already tough being gay, but when you're LGBTQ in rural Staunton that's another story," he added. Wood is working on a city-wide initiative to make Staunton a gigabyte city by accelerating fiber availability to downtown businesses and just about every home and farm community surrounding the city.
Even Main Street needs broadband
Wood settled in Staunton because his husband and business partner, Mark, grew up here. Mark's grandparents were the owners of the city's first Burger King and he returned to Staunton from Washington, D.C., to start his own small business. Together, Chris and Mark own a home decor and handmade artisan bath products on Main Street—the city's only commercial corridor—that sells a plethora of items from aromatic candles to eclectic picnic baskets and furniture.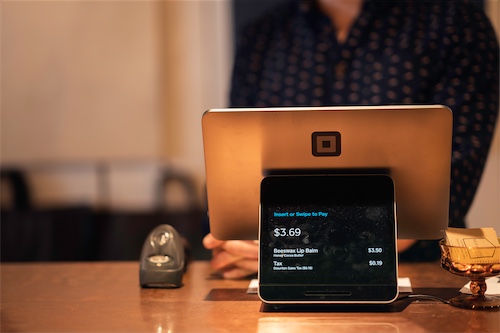 These two early adopters of new technology use a wireless-enabled tablet as their cash register, leveraging Foursquare's point-of-sale technology. While the city's internet service provider offers basic broadband service, Mark and Chris want broadband with more reliability, bandwidth, and speed. "We make more profit and money from our online sales," said Mark. "Without faster broadband, we find it hard to keep up with the demand."
Around the corner from the store is a local barbershop owned by Tarrod Robinson. Tarrod and his family were homeless, going between shelters and their car to survive before relocating to the city a few years ago. To my surprise, Tarrod also articulated the limitations of not being online. "The internet is so important today. What would we do without it?" he quipped.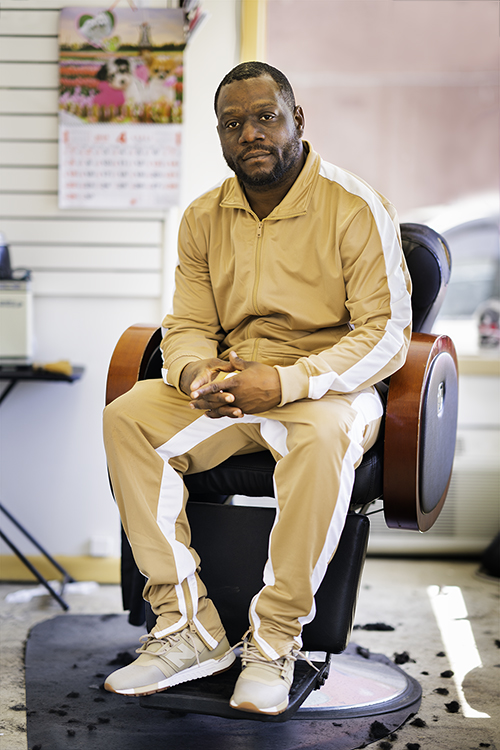 Tarrod installed a Wi-Fi hotspot in his tiny shop (there is only one chair) so that students can do their homework, whether or not they are waiting for a haircut.
"I want to make sure that these kids get an opportunity to see the outside world through the internet," said Tarrod. "I didn't have that chance and so it's important that they can do so at my shop, especially the kids that don't have internet at home."
As Tarrod surfaced the economic and digital disparities that exist among certain populations in Staunton, his story amplifies the reasons why America needs to once and for all close the broadband divide. People without digital access are not only limited in their participation in the digital economy, but also unable to complete important and often required tasks, such as homework and business transactions.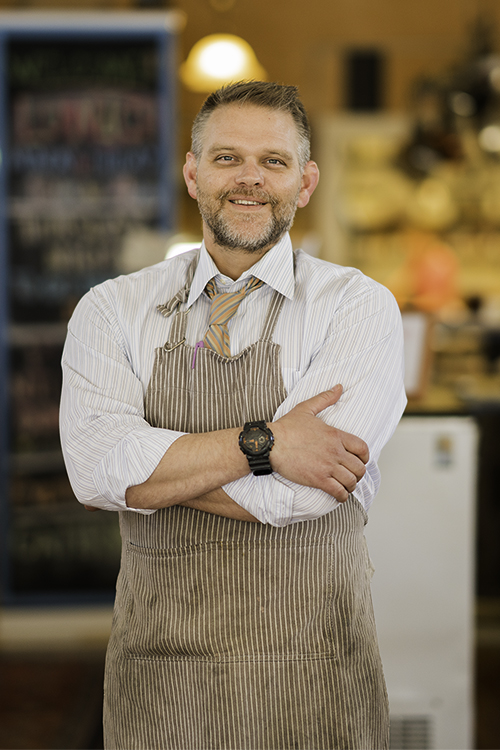 Local restaurant owner Mike Lund, who was an executive sous-chef at the renowned Inn at Little Washington, recently opened LUNdCH a few minutes away from Main Street. The new eatery offers a range of entrees that use locally grown products, but according to him, the lack of access to reliable broadband may stifle future growth of his restaurant and surrounding businesses. "I speak with our local broadband provider all the time and they are pretty open when they say how expensive it is to bring more service to Staunton," he told me.
"But, we need more broadband," Mike continued. "We want to do more to showcase our local crops, our products, and services. Without high-speed internet, you can't do everything possible for the residents and businesses of Staunton. If you go just 15 minutes outside of the city and live on a farm, you have nothing, unless you have a satellite."
The challenge of having less-than-desirable broadband resonates among rural business owners and will only become more difficult as the technology evolves into augmented reality and artificial intelligence applications. Consequently, the nation must assess just how much broadband will be needed to satiate the wish list of these businesses and entrepreneurs.
But what about Staunton's residents? Are they getting equitable access to digital resources?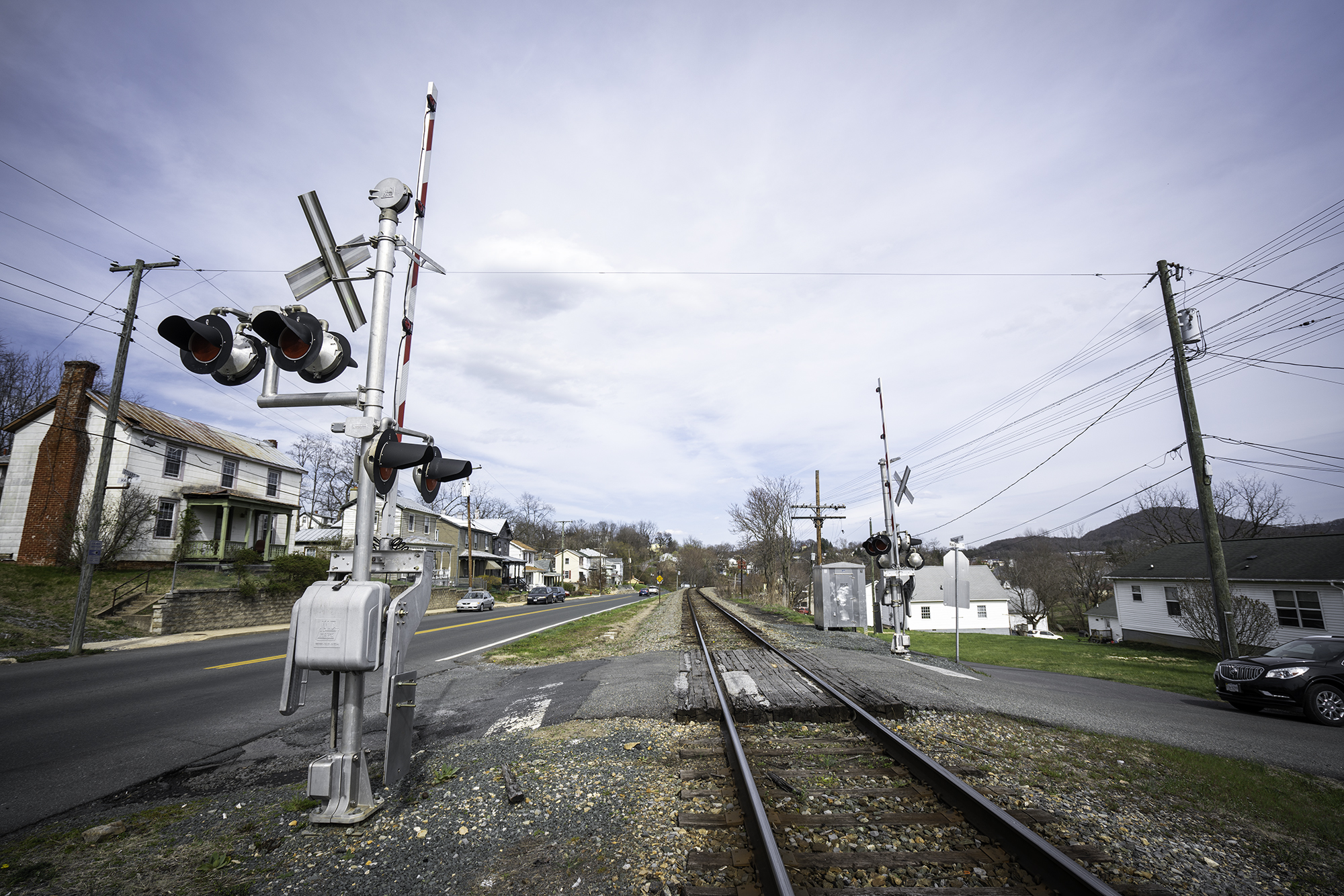 The tale of two Stauntons
I traveled less than three miles from Main Street across a railroad line that imposes an artificial boundary on the city, where I encountered a different reality from downtown.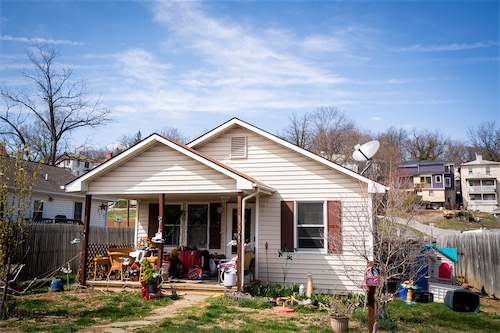 Despite Staunton becoming one of Virginia's fastest growing cities with a median income of nearly $33,000 and a per capita income slightly more than $19,000, nearly 12 percent of the city's population live in poverty—especially residents under the age of 18 (nearly 16 percent of whom live in poverty) and those 65 and over (nearly 11 percent of whom live below the poverty line).
Many of these residents are African-American, who have a unique history and relationship with the city. During Reconstruction, African-Americans migrated to Staunton to find higher wages, but found themselves living on the other side of the railroad tracks, working as laborers and domestics. Today, only 11.5 percent of the city's total population are African-American, compared to non-Hispanic whites who account for 84 percent. Hispanics, Asians, and Native Americans combined make up less than 3 percent of the city's residents. To paraphrase Langston Hughes, race relations were no crystal stair in the city as issues of educational inequity plagued black residents. Until 1966, the city's public schools remained segregated, some 12 years after the Supreme Court's ruling in Brown v. Board of Education.
Riding down one of the residential streets, I encountered an older black couple, probably in their seventies, sitting on two metal chairs in front of their home. The two grew up in Staunton. When I asked them about their use of technology, the woman shared that she doesn't go on "The Facebook" anymore, but their children do. She stepped inside and her children came out to talk to me. Joseph Mulgrave, their twenty-something youngest son, his young fiancée Kizzie Smith, and their two children were the first to take my questions.
Like the Main Street business owners, Joseph and Kizzie understood the importance of having broadband access, especially when they thought about their roles as parents. "You need to have the internet to find a job, go to school, and do just about everything," Joseph said, with his fiancée nodding her head in agreement.
Kizzie jumped in and shared, "I went out and got my kids a tablet so they can play games and do educational activities. They need this right now. The world is different."
But getting and staying online is no easy task for this young couple. Paying for broadband on their mobile devices is challenging. "I have prepaid home broadband at my mother's house and what I do is turn off my cellular minutes and use her Wi-Fi when I'm there," offered Kizzie. "That way, I can get on the internet a little bit longer."
Joseph also engages in the same online negotiation tactics when it comes to preserving his minutes, although not always successfully. "Usually, by the middle of the month, I've run out of minutes, making it more difficult to do just about anything to help my fiancé and children," he explained. "I can't even look for work. This [phone] just becomes a box."
Later in the conversation, Joseph's two older brothers joined us. Don, who recently returned from California and works at a local factory in Charlottesville, and their other brother, who honestly looked so uncomfortable during the entire conversation that I was unable to confirm his first name. Don's earlier statement about being in Staunton for "a long time" reminded me of the added stress that low-income Americans encounter when facing the affordability of broadband alongside their long list of other daily necessities.
These experiences of rural Americans highlight the need for expanded universal service programs, like the Lifeline program, that provide discounted communications services to eligible, low-income populations. The program was established by the FCC during the Reagan administration in 1985, but recent efforts by the agency to apply stricter scrutiny on eligibility criteria and to limit the program benefits will greatly affect the Mulgrave family and so many others like them who struggle to maintain this required service.
Digital access as a right for rural and all Americans
While Chris, Mark, Mike, and Tarrod have all come to Staunton in search of better opportunities for their businesses, the Mulgrave family searches for the same improved quality of life. As I prepared my return to Washington, D.C., on my mind was the role of legislators and policy advocates in employing a two-fold strategy that involves both funding for rural broadband infrastructure and more robust support for universal service. Despite how much we build out high-speed networks, the people who live in communities like Staunton will need the resources that enable their engagement.
Whereas the digital divide has been historically viewed within a binary context of the haves and the have nots, it is much more complicated. It behooves the nation to not only rethink public policies and programs on this issue, but also to reconsider what value we put on how access to technology helps or hinders citizens in achieving their part of the American Dream, or at least what's left of it.